Meet Dr. A.N. Mukherjee - Renowned Orthopedic Surgeon in Kolkata
Dr. A.N. Mukherjee is a highly qualified and experienced orthopedic surgeon based in Kolkata. With a passion for helping patients achieve a better quality of life, Dr. Mukherjee has dedicated his career to the field of orthopedics.
He holds an impressive list of qualifications, including an Mch Orth from the University of Dundee, UK, accredited by the Royal College of Surgeons of England. He also holds an MBBS from the University of Jammu, a Ph.D. from Jadavpur University, an MSc in Ortho & Rehab Tech from the UK, a Master in AO Project Manager Sign from the USA, and a M.A.M.S. from Vienna.
Dr. Amitabha Narayan Mukherjee is a highly esteemed orthopedic doctor and surgeon in Kolkata, India. With a stellar reputation currently, he has earned the reputation and respect as one of the best in his field. Specializing in joint replacement surgeries, including knee, hip, elbow, shoulder, and other joints, Dr. Mukherjee is renowned for his expertise and use of minimally invasive techniques for bone grafting, sports injuries, arthroscopy, and trauma care. 
With a patient-centric approach to care, Dr. Mukherjee tailors personalized treatment plans for each patient's unique needs, providing the highest level of compassionate care. His commitment to excellence has earned him recognition as the best orthopedic surgeon in Kolkata, and his dedication to staying at the forefront of his field has made him a trusted and respected figure in the medical community.
In addition to his surgical expertise, our doctor offers a range of non-surgical services, including physiotherapy, rehabilitation, back care, and joint pain management. His multifaceted approach to orthopedic care has made him a sought-after specialist for patients with a wide range of musculoskeletal issues. Dr. Amitabha Narayan's patients benefit from his extensive training and experience, as well as his use of the latest technologies and techniques to achieve the best possible outcomes.
With his commitment to excellence, patient-centered approach, and dedication to staying at the forefront of his field – Dr. Amitabha Narayan Mukherjee is the go-to orthopedic doctor and surgeon in Kolkata for patients seeking the highest level of care.

Working in Knee, Hip, Elbow, Shoulder Joint Replacement & other Joint Replacement Surgeries

Minimal Invasive surgery for Bone Grafting, Sports Injury & Arthroscopy.

Physiotherapy, Rehabiliation, Back Care and Joint Pain Management.

Minimal Invasive Technique (Micro surgery) for fracture/ taruma care.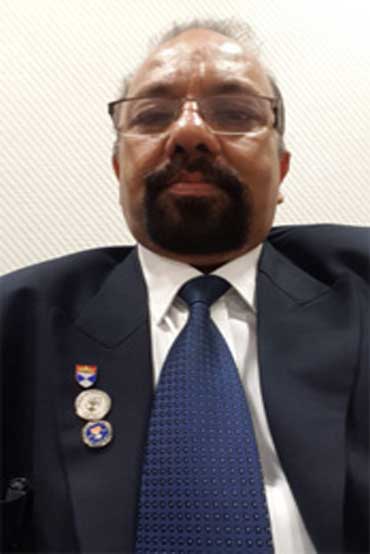 Dr. Mukherjee is a SHUSHRUT AWARD WINNER (IOACON 2004) and have received other awards like PROF. D. P. BAKSI GOLD MEDAL(IOACON 2007) , BEST DISSERTATION OF M.Ch. Orth. (USAIM-2009), DAVID ROWLEY Award (Scotland), Gold Medalist & Sushrut Awardee, Letter of commendation from Sir.Charles Peter Downes, Order of the British Empire(OBE).
Looking for the best Orthopedic Surgeon in Kolkata?
Just Make An Appointment & You're Done!
With this extensive education and training, Dr. Amitabha Narayan Mukherjee has developed a reputation as a leading orthopedic surgeon in Kolkata. He is a skilled surgeon and specializes in joint replacements, spine surgery, sports injuries, and trauma management. He has also been involved in research in the field of orthopedics and has contributed to numerous publications in national and international journals.
Dr. Mukherjee's commitment to his patients is unwavering. He takes a personalized approach to each case and works with his patients to develop a treatment plan that is tailored to their individual needs. With his expertise and compassion, has helped countless patients regain their mobility and live pain-free life.
If you are looking for a trusted orthopedic doctor in Kolkata, Dr. A.N. Mukherjee is a top choice. With his impressive qualifications, extensive experience, and dedication to his patients, you can trust that you are in good hands with Dr. Mukherjee.

My right elbow was fractured and need to be operated. The operation was done by Dr.A N Mukherjee. I am extremely grateful that my treatment was done by him. Not only he is good doctor but also have a great and friendly personality. Thank you, doctor and team 🙂
Debali Ghosh

My self Surojit,,nd i'm suffering from left elbow fracture,, before 3 month's I had a surgery by others dr.,bt that surgery was failure,,afterthat I visit Dr. A.N Mukherjee,,nd he tell me,,anathor surgery for recovery..nd I accept it,so Dr. A.N Mukherjee do anather surgery,,nd I'm glad from him,bcoz now my recovery is so fast.. He is a fabulous surgeon so me & my family is really thankful to Dr. A.N Mukherjee..🙏Thank you, doctor and team 🙂
Pinka Dutta

I am extremely thankful to Dr. A.N. Mukherjee and team for helping my mom lead a normal life. Mr. Sanu from Dr. Mukherjee's office is a gem, sincere on his job and very humble. I almost bothered him every other day (It may be in the midnight or early morning) but he was always with smiling face and attitude 'How may I help you?' Now we have become friends, lucky to have u as my friend. My mom has been going through severe pain in both the knees. The left knee is even more serious. We consulted Dr Mukherjee and he advised to go for Knee replacement. She had her replacements with a gap of 5 days between them. We followed each and every advice from Dr. Mukherjee and she is recovering well. Now within 1 and half months my Mom can walk even without a walker. I would like to thank Pintu da for dressing and Gautam for Physio. They did a great job in the midst of the Pandemic to help my mom on her path to recovery. To me Dr Mukherjee, Sanu and team are god's gift to us.
Jagabandhu Chattopadhyay

Thank you so much especially for dealing with me in a good way and being so skilled at what you do. Each day of my life will be better a direct result of you. Dr. A.N. Mukherjee is very well knowledgeable in the field of Joints problem. He treated me very well and now i am living a relaxing life without any joints problem
Muhammad Junaid

I went to the Dr with my mother-in-law, who is 75 years old, after she had slipped and fallen at 4 am in the bathroom. In spite of the odd hours, I was treated with a swift response and the intervention helped her recover more efficiently and now she is fully fine and in good health. I would totally recommend him for his knowledge and competency
Prakash Jha