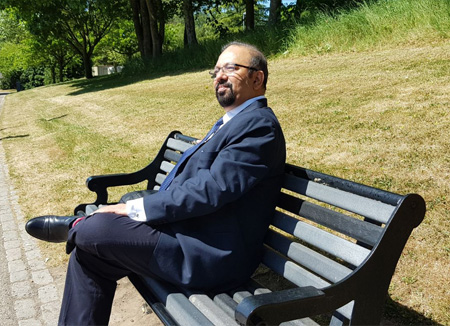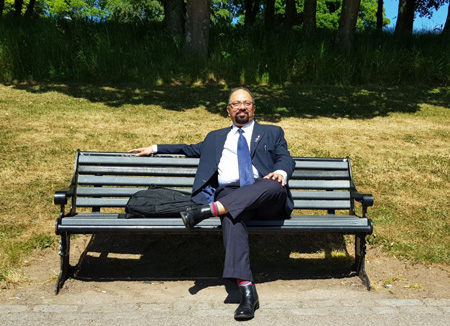 Profile

Dr. Amitava Narayan Mukherjee

Late. A. K. Mukherjee (IPS. Rtd.)

Mch ORTH, DUNDEE,UK Accredited by the Royal College of Surgeons of England.  M.B.B.S (University of Jammu), PH.D(Jadavpur University), Msc Ortho & Rehab Tech (U.K.), Master in AO Project Manager Sign (USA), M.A.M.S. (Vienna)

45949 (WB, MC) & 3474 (J&K, MC)

Chief Orthopaedic & Joint Replacement Consultant, Ortho & Joint Replacement Clinic, Baguiati Project Manager, SIGN project (USA) at Kolkata, India

Life Membership of Academic Bodies

SICOT : ID No. 14034 Indian Orthopaedic Association - LM-2548 West Bengal Orthopaedic Association - LM-197 Spinal Cord Society,World Orthopaedic Concern Orthopaedic Association for SAARC- Countries, ISHK

>> DAVID ROWLEY Award (Scotland)
>> Gold Medalist & Sushrut Awardee
>>Letter of commendation from Sir.Charles Peter Downes
Order of the British Empire(OBE)
>> Shushrut Award Winner (IOACON 2004)
>> Prof. D. P. Baksi Gold Medal (IOACON 2007)
>> Best Dissertation of M.Ch. Orth. (USAIM-2009)
>>Silver Jubilee Commeration Lecture 2010
>> Dr. Biswajit Sen, Best paper Award of WBOACON

Numerous presentations in National & International Forums of Orthopaedic India, Bangladesh,Thailand,Singapore, Myanmar, Dubai,China, South Africa ,UK, NewZealand, Germany,Czech,Australia,Russia, Hongkong,Chaina ,Europe & USA

Invented one shoulder hemi-prosthesis (Govt. of India Patent No.212115) and filed a Patent for "A Semicircular Fibular Periosteal Stripper and the Surgical Technique", and "Minimally Invasive Surgical Technique of Internal Fixation for Trochanteric Fractures by DHS", Govt of India

Ex-Guest Lecturer of Orthopaedics,NIH, CME Faculty in India, USA (4 times). Hold workshop in India viz., Medical College, LONI, IOACON-2007 and abroad.

Field of Special Training

AO MASTER and trained in Pelvic Acetabular Surgery Ex-obsvr.Ranawat Ortho. Center, New York, St.Vinsens Hosp., Portland USA & Sancheti Institute, Pune

Joint Replacement Fracture & Trauma Care.