Shoulder Joint Replacement
Best Shoulder Replacement Surgeon in Kolkata
Shoulder replacement surgery involves a Shoulder Replacement Surgeon in Kolkata – removing the damaged parts of the shoulder. And, replacing them with artificial components called a prosthesis. There are two options for treatment: replacing only the head of the humerus bone (ball) or replacing both the ball and the socket (glenoid). Below, shoulder arthroplasty surgeon Dr. A. N. Mukherjee is discussing some of the root causes, the evaluation & treatment process, post-surgery precautions, etc. So that it becomes easier for a common man/ woman to get him/ herself mentally prepared for the surgery and motivated to follow the doctor's words.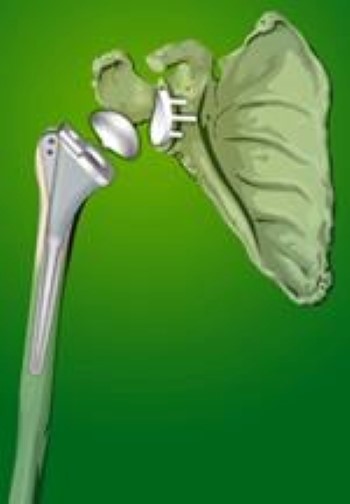 Causes that Lead to Shoulder Replacement Surgery
There are many reasons why someone might experience pain and difficulty using their shoulder, which can make the ortho surgeon think about having surgery to replace the joint.
Is Shoulder Joint Replacement for You?
The decision to undergo shoulder replacement surgery should involve collaboration between you, your family, your family physician, and the shoulder replacement surgeon in Kolkata who will be operating. There are several reasons why your doctor may recommend this type of surgery. People who may benefit from shoulder replacement surgery often experience severe shoulder pain that interferes with their daily activities, such as reaching into cabinets, dressing, toileting, and washing. They may also experience moderate to severe pain while at rest, which can prevent them from getting a good night's sleep. Other reasons may include a loss of motion and/or weakness in the shoulder, and a failure to improve with other treatments like anti-inflammatory medications, cortisone injections, and physical therapy.
Orthopaedic Doctor Evaluation
As an orthopaedic surgeon, Dr. A. N. Mukherjee may refer you for an evaluation to see if you need shoulder surgery. The evaluation with the orthopaedic surgeon will include the following:
Medical history to understand your overall health and the extent of your shoulder pain and mobility

A physical examination to assess your shoulder motion, stability, and strength

X-rays to see how much damage there is in your shoulder joints, such as loss of space, bone spurs, or loose cartilage or bone pieces

Other tests such as blood tests, CT scan, MRI scan, or bone scan to see the condition of the bone and soft tissues of your shoulder.
The orthopaedic surgeon will review the evaluation results with you and discuss the best treatment options for you, including:
Shoulder joint replacement

Other treatments, such as medication, injections, physical therapy, or other surgeries.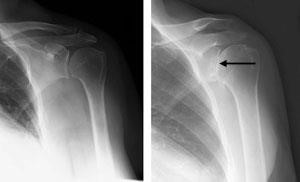 Do's & Don'ts in Post-surgery Period
Your post-surgery success depends on how well you follow your orthopaedic surgeon's instructions. Here are some Do's and Don'ts to follow after shoulder joint replacement surgery:
Don't use your arm to push yourself up in bed or from a chair.

Follow the home exercise program prescribed for you.

Don't overdo it, as it may result in severe limitations in motion.

Don't lift anything heavier than a glass of water for the first 2 to 4 weeks.

Ask for assistance if needed.

Don't participate in contact sports or do any repetitive heavy lifting.

Avoid placing your arm in any extreme position, such as straight out to the side or behind your body for the first 6 weeks.
Shoulder joint replacement surgery can lead to an improved quality of life, including less pain, improved motion and strength, and better function.
Efforts are being made to create improved shoulder replacements that can be done using less invasive surgery. Researchers are gathering information to determine which patients are suitable for different types of shoulder replacement surgery. This will enable your surgeon to give you the most suitable treatment recommendation for your arthritic shoulder.
The shoulder joint is a polyaxial ball and socket joints which requires special attention regarding the management of its structural damage. In the different pathological conditions like fracture-dislocations, neoplasm of humeral head where the structure reconstruction is very difficult, in the presence of normal glenoid, hemireplacement/TSA/RSA of humeral head is the treatment of choice. But the existing design of shoulder hemiprosthesis/HAS/RSA is not suitable for Indian bones which are morphologically different from the bones of caucasean people of the Western world. Moreover, anatomical mismatch of the articular congruity may lead to eccentric loading resulting in excessive wear of each surfaces. Therefore, the anatomical parameter of Indian bones were evaluated and on the basis of those parameters a shoulder hemiprosthesis/SHA/RSA suitable in Indian Scenario was fabricated and the newly designed shoulder hemiarthoplasty/SHA/RSA was used in clinical practice whose midterm clinical results are being reported in a series of patients.